It's a bit of work to get to the top, but the view cannot be beat!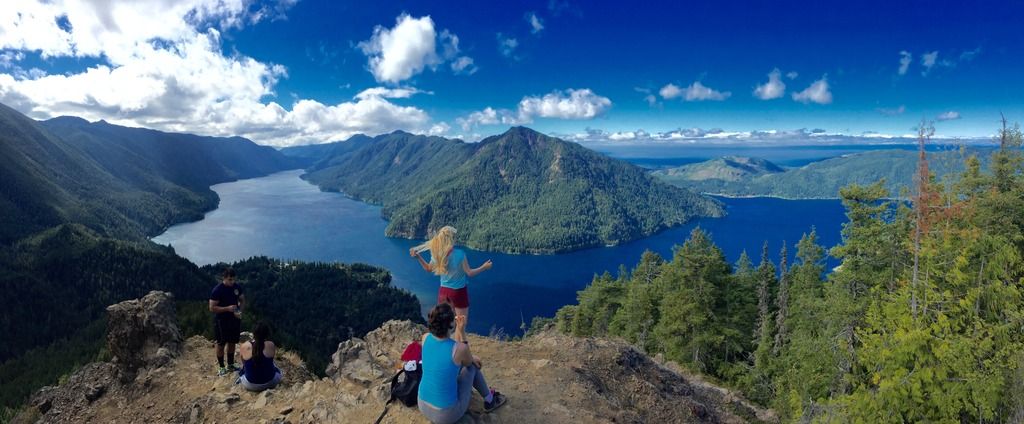 Mount Storm King is very popular day hike in the Olympic National Park, starting from the Storm King visitor's center right next to Lake Crescent Lodge. Plenty of parking near the trailhead (although, I have seen the lot full on some gorgeous summer days). It's about 35 minutes driving from the Downtown Hotel. To get to the view point pictured above, it's about 2.4 miles of fairly steep hiking, including a couple 50-yard stretches of steep and slippery scree where ropes have been added to aid in safe ascent and descent. Gloves and sturdy shoes are recommended.
There are also several other nice viewpoints along the route, for those in your group who don't care to go the distance.